Beijing 2022
Two countries get together to form a single bobsleigh team: this unique situation, which doesn't exist anywhere else in the world, was set up by Stefaan Freeling (Chair of the BFBS) and Wim Noorman (Chair of the BSBN) since 2017. In 2019, the Dutch National Bobsleigh & Skeleton Federation (BSBN) and Belgium Bob and Skeleton (BFBS) began joint preparations for the 2022 Winter Olympics in Beijing.
Belgium's two extremely fast BTC sleighs, which are being overhauled and maintained by Eurotech, are the benchmark for the FALCON sleigh. The FALCON sleigh is a new, innovative sleigh that pushes the technical limits of the regulations. Since 2017 (the shakedown in Lillehammer), we have already been achieving promising results.
Our partners
Dutch National Bobsleigh & Skeleton Federation (BSBN)
Belgium Bob and Skeleton
Monobob – Karlien Sleper
Team Ivo de Bruin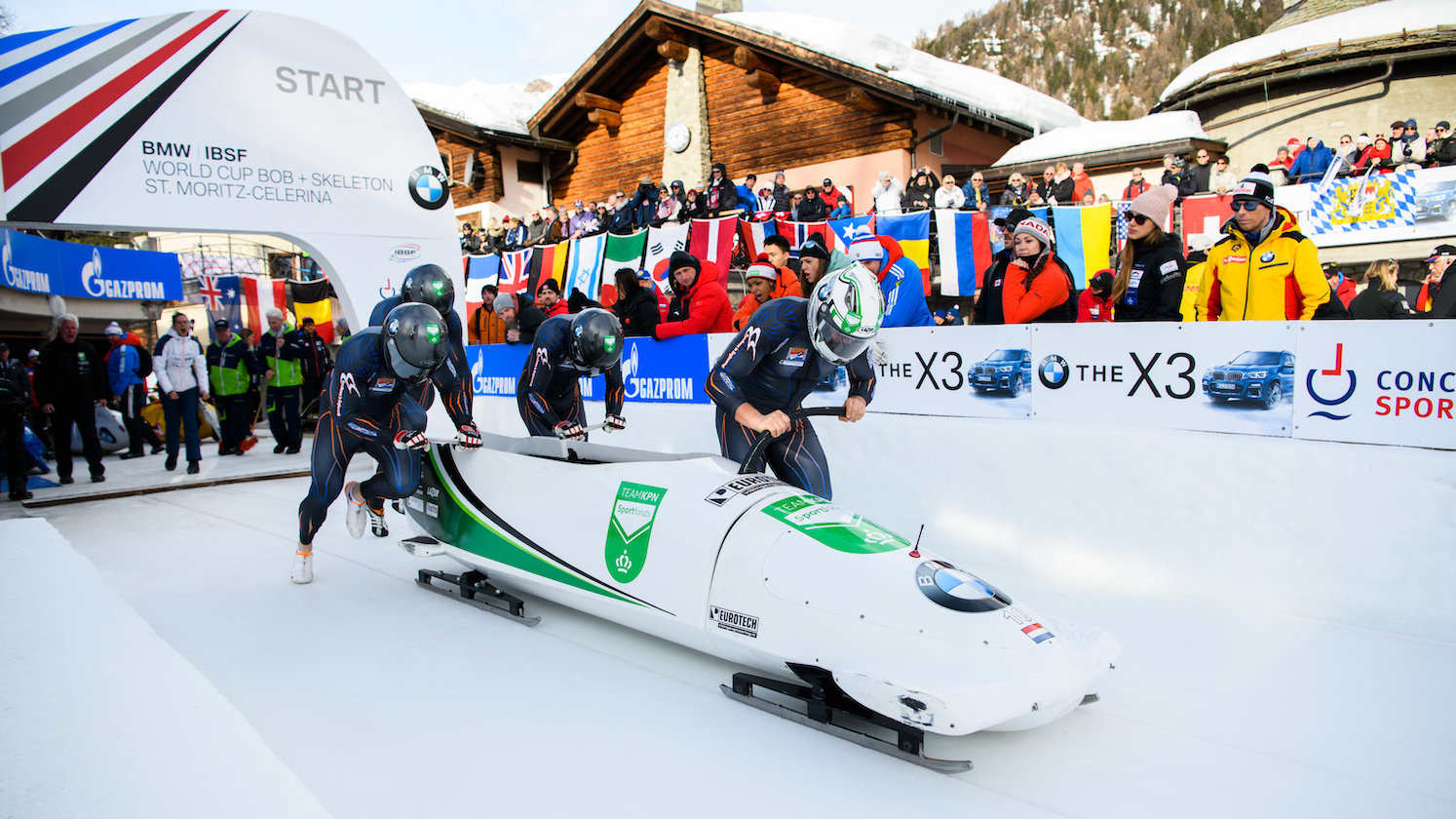 Our objectives
Top 12 in the world cup or world championships: an extremely high requirement to take part in the Olympic Games. A particularly difficult task for monobobber Karlien Sleper and Team Ivo de Bruin to achieve. The 2019-2020 season was a promising one. Team de Bruin/Franjic/Dumas/Veenker achieved very respectable sixth place at the European Championships in Königssee 2018-2019.