autosport
Dakar / Transorientale Rally (2008)
In 2008, Eurotech Sports took part in the Transoriental Rally – the alternative to the Dakar Rally. The Dakar rally (January 2008) was cancelled on the very day it was due to start, due to terrorist threats. We were literally at the starting line when we heard that the Rally was being called off. After many years of preparation, this was a massive disappointment for the whole team, but they quickly regrouped and decided to take part in the Transoriental Rally. Looking back, this was a unique experience, as the Transoriental Rally was a one-off event. So it literally was a once-in-a-lifetime opportunity!  
This 17-day rally started out from St. Petersburg and finished in Beijing and included stop-overs in St. Petersburg (RUS), Astana (KAZ),  and Beijing (CHI). Eurotech Sports took part in the 'T4 truck class', the heaviest of the truck classes. All of the top teams that would have taken part in the Dakar rally took part in the Transoriental Rally.
Our man team
Toon van de Haterd (Driver)
Marc van den Berg (Engineer)
Wim Noorman (Team Manager, Co-driver and Navigator)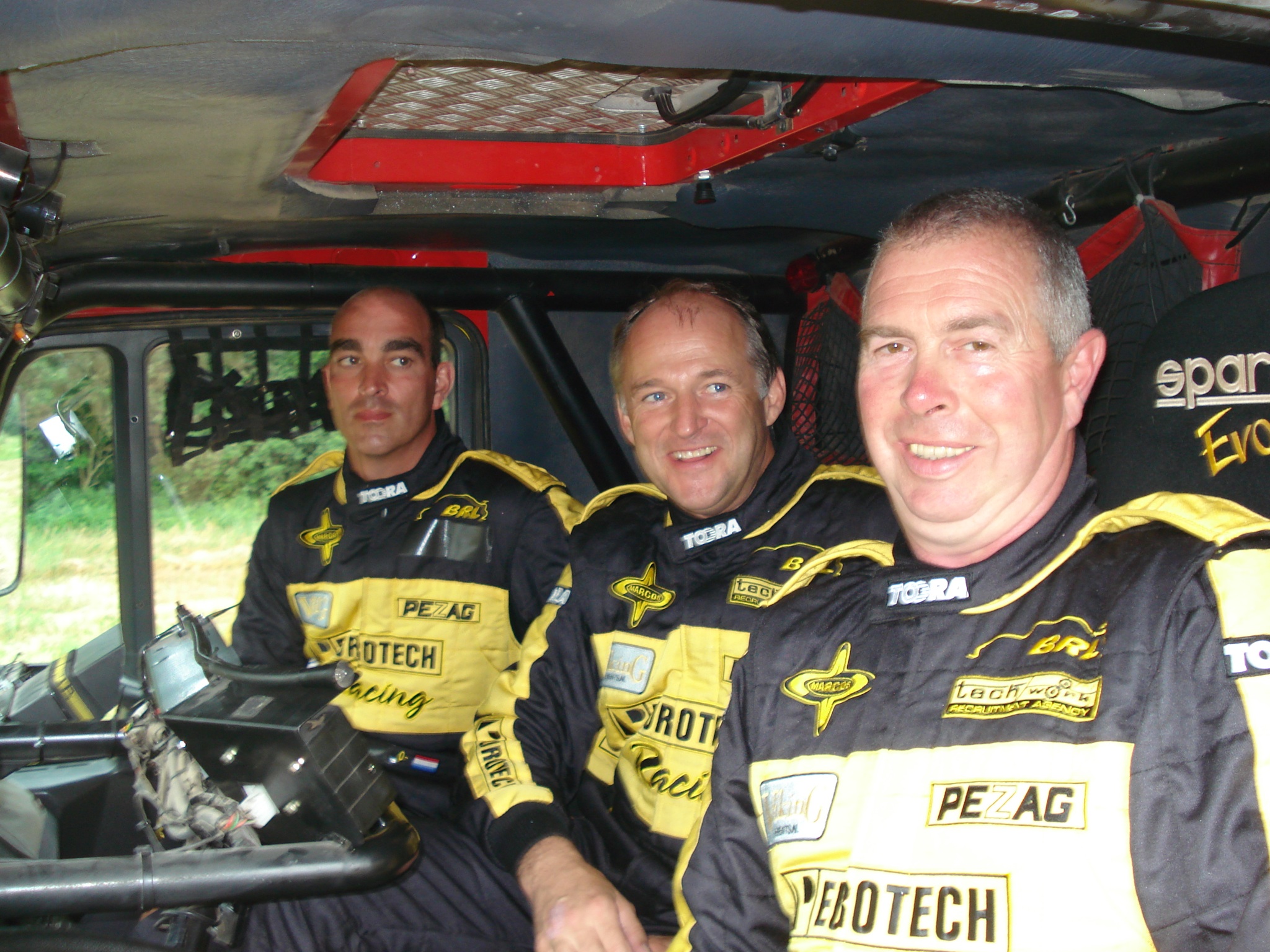 The results
The trio consisting of Toon, Marc and Wim scored a major achievement. Completing this rally, in which many cars, motorbikes and trucks didn't make it through and in which two participants even lost their lives, was in itself a great achievement! In the end, the three men finished in tenth position in the final classification, which is absolutely fantastic!