autosport
BRL (2006 – 2007)
View the timeline below to find out more about our technical innovations, our partners and our successes.
2006: Marcos LM600 and BRL
In 2006, Eurotech Racing successfully participated once again in the Belgian Racing Car Championship (Belcar). Danny van Dongen and Marc Goossens did extremely well in their self-built Marcos LM600, finishing in third place three times and in second place once. In the overall ranking, Marc and Danny finished third out of 44 teams. In the Drive Challenge (in which no fewer than 155 cars competed), finishing fourth proved a great climax!
And things went even better in the 24-hour race in Zolder. Having completed no less than 821 laps, the team, which consisted of Marc, Danny and an old-hand, Cor Euser, finished in an impressive second place!
In the Benelux Racing League, Marc Goossens had a very successful year. Having achieved three victories, threesecond places, and three third places, the driver from the Belgian town of Geel appeared on the winners' podium no less than nine times! In his debut year in the BRL, Danny van Dongen took home the 'Rookie of the Year' award. Famous for his speed, Dutch Danny from Zandvoort, climbed the winners' podium twice that season.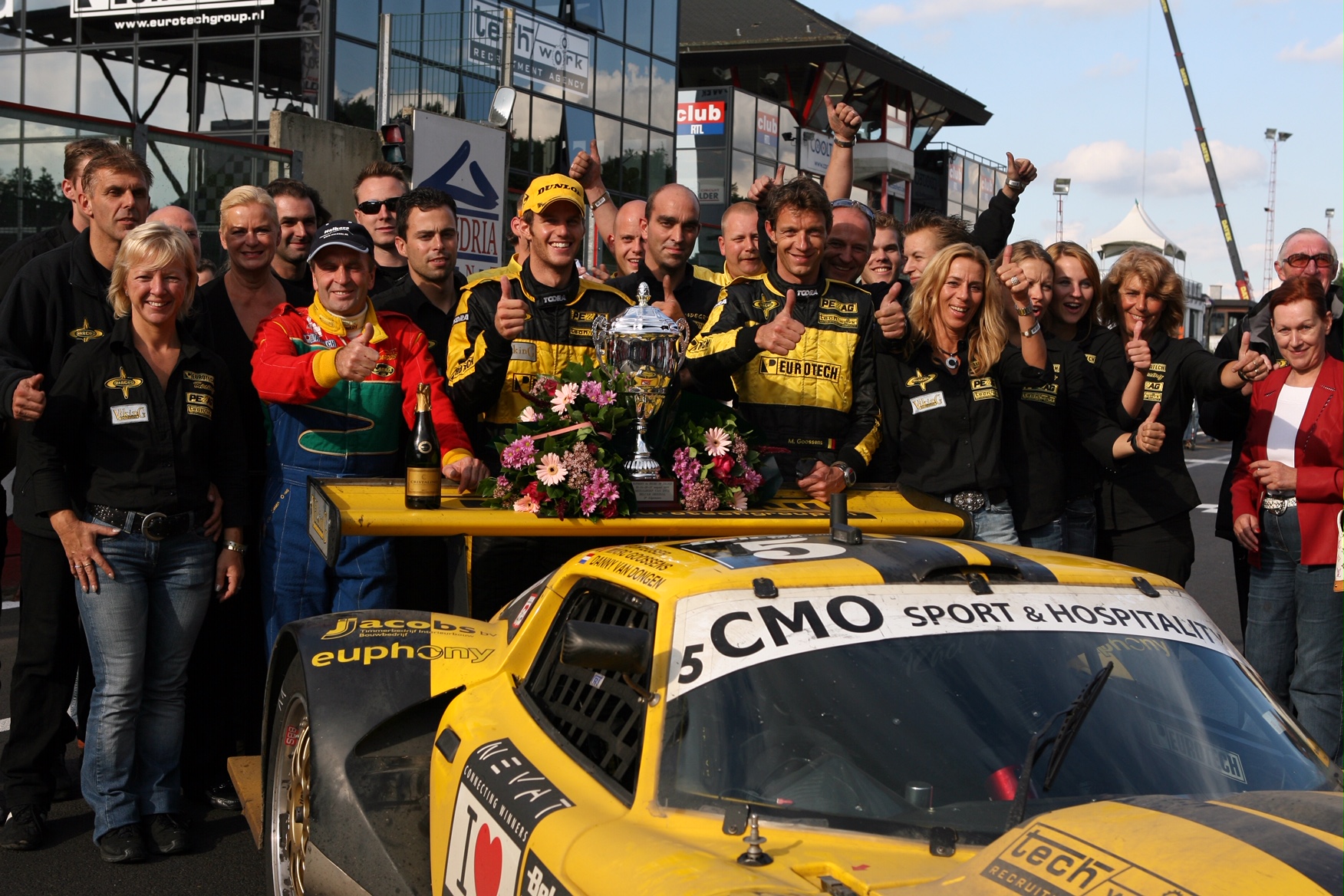 2007: BRL
In 2007, Eurotech Racing completed the season in the Benelux Racing League with seven appearances on the winners' podium. Jeroen Bleekemolen came in first place twice and in second place three times. For their part, Marc Goossens stood on the winners' podium twice and Danny van Dongen once.
In addition to the competitors already mentioned, Wim Noorman also had a good year in the BRL. He successfully completed various competitions ending mid-field.