bobslee
Pyeongchang (2018)
Pyeongchang 2018
Following our successes in 2014 in Sochi, we started working for the Latvian Bobsleigh & Skeleton Federation as part of a four-year project. Traditionally speaking, Latvia is a true bobsleigh and skeleton country that boasts many champions and has a long tradition in the sport. Bobsleigh and skeleton are to Latvia what skating is to the Netherlands.
Nevertheless, we stuck to tradition and still remained faithful to the Dutch National Bobsleigh & Skeleton Federation (BSBN) and we also tried to achieve a medal placement with Team De Bruin, which was sponsored by Holland Casino. This was a major undertaking, especially by Dutch standards.  
Our partners
Dutch National Bobsleigh & Skeleton Federation (BSBN)
Latvian Bobsleigh Skeleton Federation
Bobsleigh & Skeleton Australia
Tom de la Hunty (Head Coach of Team Netherlands)
MDC/Wiet Huidekoper
CCC Projects & Engineering
Voxdale (BE)
Van Bussel Metaaltechniek
2MV Composites
Christoph Langen
Erwin Spreeuwenberg
Lars Sunnotel SC Worx
Holland Casino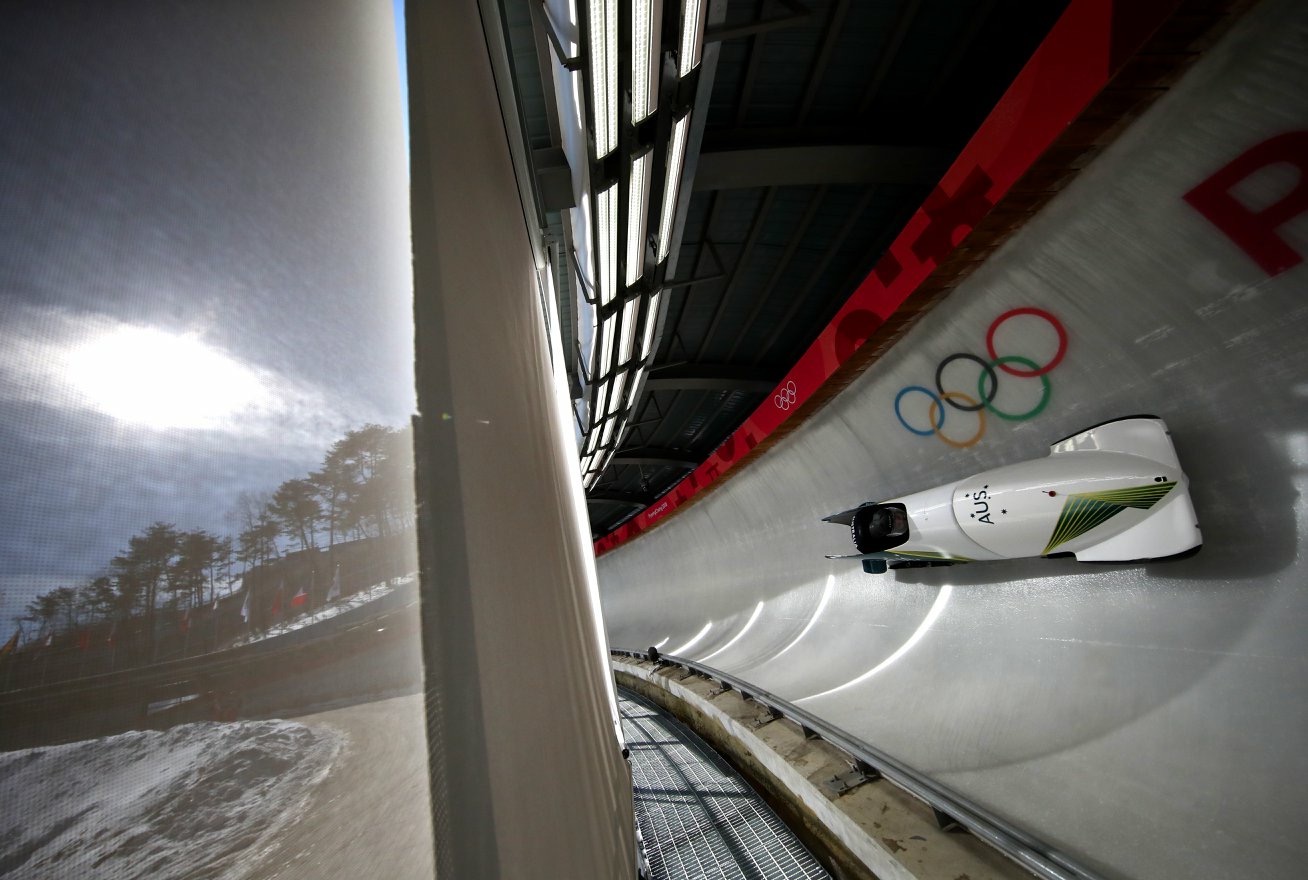 Our innovation and our products
In 2015 and 2016, it turned out that our previous sleigh – the Hammerhead Shark – was no longer the fastest on the track, despite many attempts to redesign it. So in 2017, we decided to change track and start developing the FALCON sleigh. We put together a professional team with Wiet Huidekoper as manager. Wiet is an experienced race engineer who developed vehicles such as the Porsche GT1 and the Marcos LM600 EVEO and achieved many successes as a result. Our mission was simple: to build the fastest sleigh.
Despite the many efforts of the Latvian bobsledders Oskars Melbardis and Oskars Kibermanis and the Dutch bobsledder Ivo de Bruin we unfortunately did not succeed in turning the FALCON into a winning sleigh for the 2018 Olympic Games. Nevertheless, our work built a firm foundation that should enable us to turn it into a serious contender at the 2022 Olympic Games in Beijing.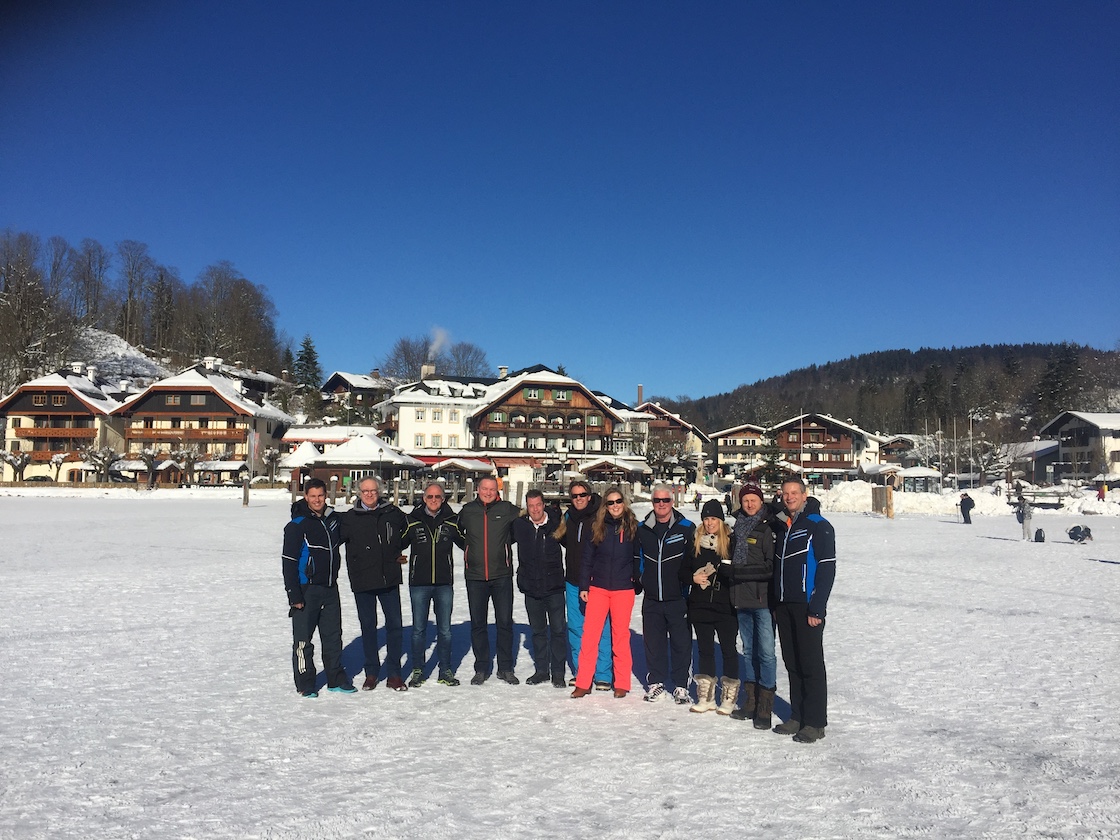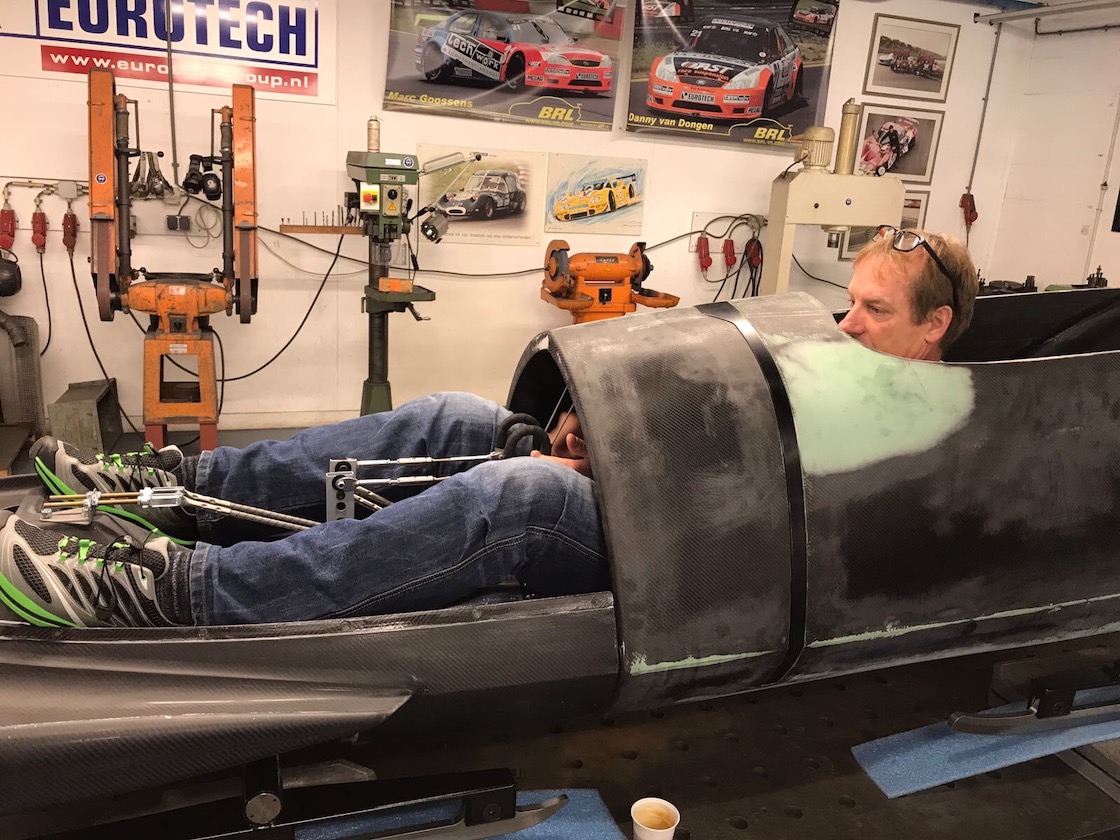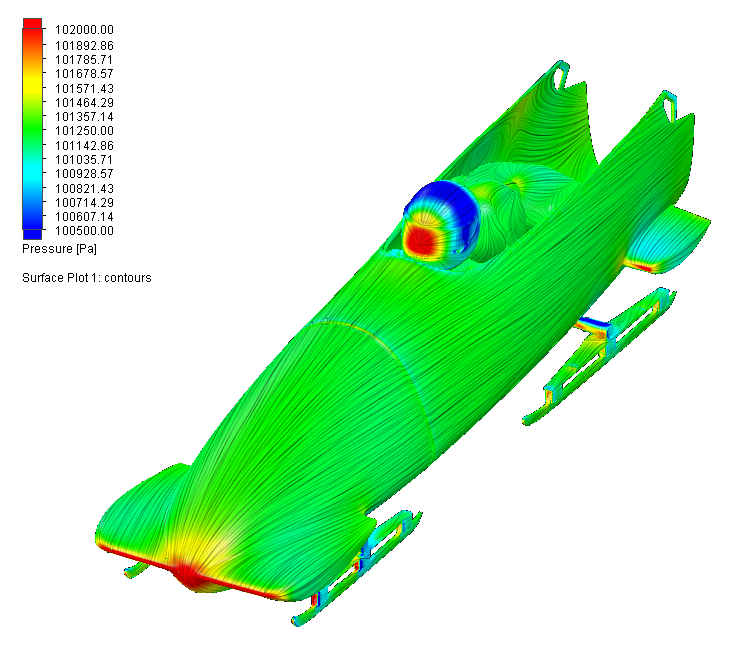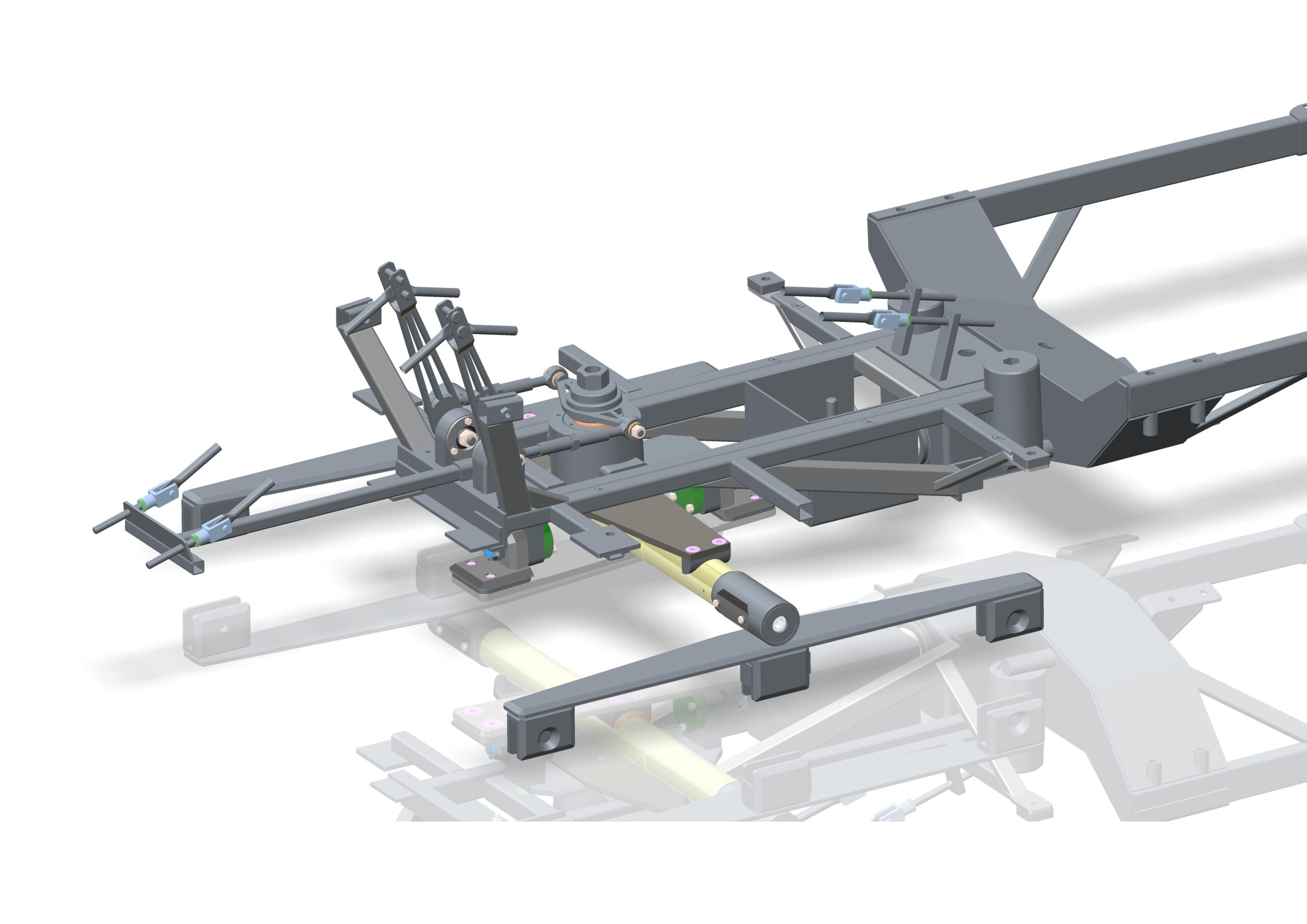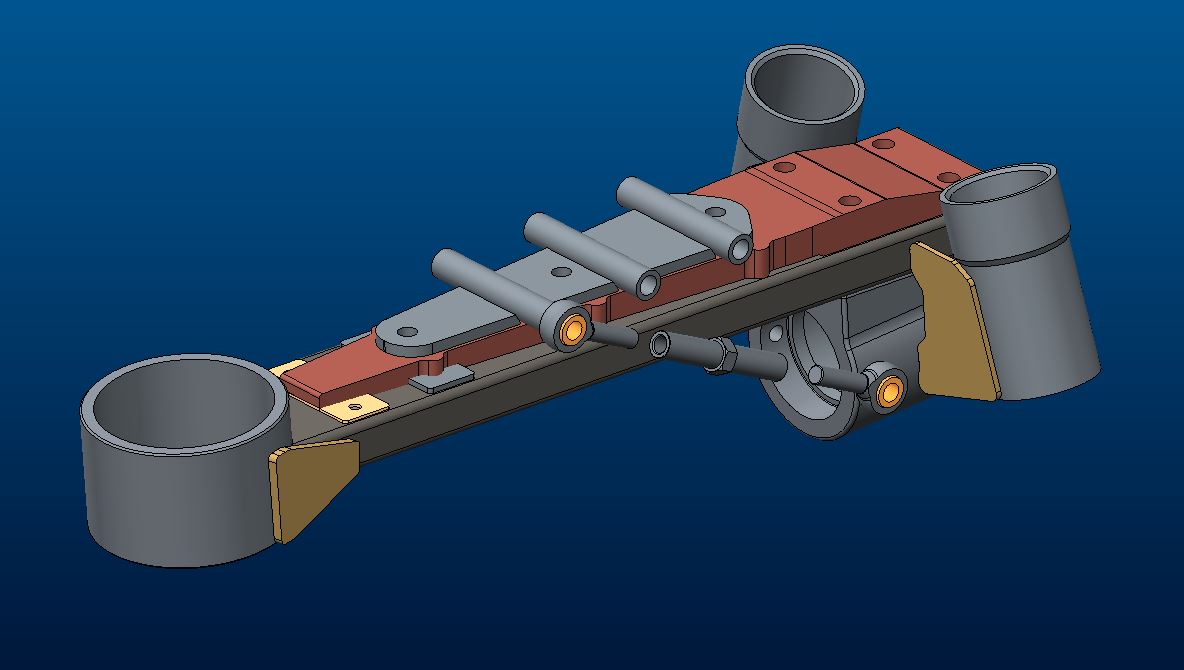 The results
An overview
Partly as a result of our efforts and our sleighs, the following results were achieved from 2015 to 2018:
1x bronze medal in the Men's 2-man bobsleigh (Melbardis/Strenga, LAT)
1x world champion in the men's 4-man bobsleigh (Melbardis, Strenga, Dreiskens, Vilkaste, LAT)
59 medals achieved in the World Cup (16 Gold and 24 Silver and 19 Bronze) by Team Melbardis, Team Kibermanis and Team Zalims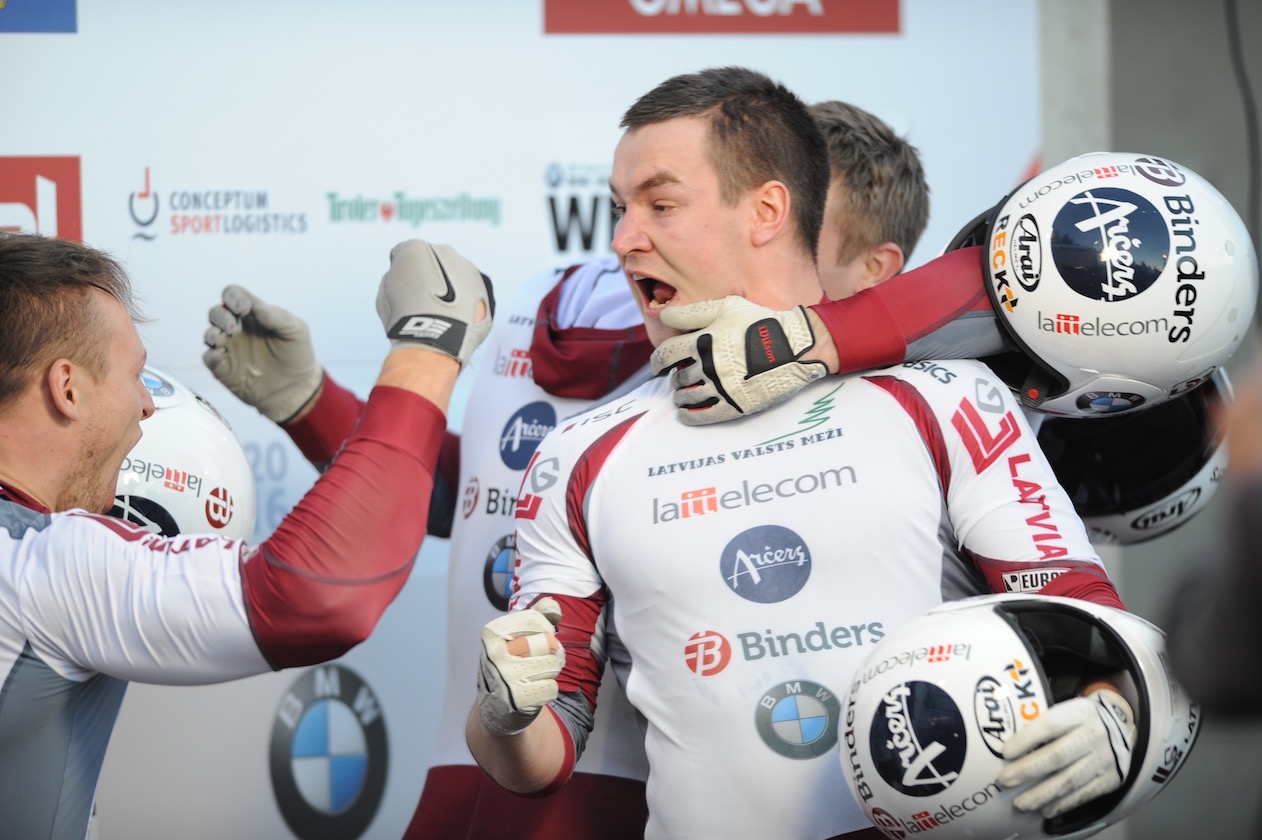 Summary
Highlights of the past four years: One bronze medal in the 2-man bobsleigh at the 2018 Olympic Games in PyeongChang for Team Melbardis/Strenga (LAT) and a world title in the 4-man bobsleigh for Team Melbardis/Strenga/Dreikens/Vilkaste (LAT) in Igls (Innsbruck) in 2016. And many places of honour and successes during the World Cup competition. With hand on heart, we can honestly say that this turned out to be a very successful period, the most successful that Latvia has ever achieved.
Unfortunately, and despite the efforts of a great many people, sponsors and team members, Team de Bruin/van der Zijde/Franjic/Veenker/Piek did not qualify for the Games (the requirement was to be in the World Cup top 12). The development of the new FALCON 2-man sleigh has not yet led to the result we expected. The NOC/NSF requirements are very high compared to those applicable in other countries. But that's no cause to be downcast. Team de Bruin will again try to qualify for the 2022 Games in Beijing.
Finally, the very respectable eighth place achieved by skeleton racer Kimberley Bos at the PyeongChang Games in 2018 is certainly worthy of mention. Wim Noorman (President of the Dutch National Bobsleigh & Skeleton Federation) is extremely proud of that.