autosport
Opel Lotus (1992)
In 1992, we started making our very first technological contributions and innovations in the area of elite motorsport. Together with Gerrit Roza, we took on a project from Schübel in Germany (which was then a DTM Opel team), which had acquired the production of the Opel-Lotus from the manufacturers Lotus and Reynard. One of the most well-known Opel Lotus drivers from the Netherlands is Jos Verstappen, who was at the start of his career at the time.
Our partners
Gerrit Roza

Schübel

Eurotech Group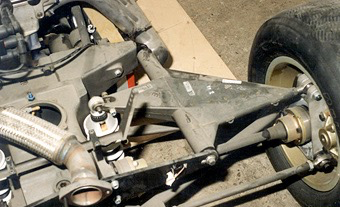 Our innovations
We were responsible for producing the majority of the technical drawings and for building the very first prototype of the new model, which was the successor to the 1988 Opel Lotus. 
We then went on to make the parts for a series of 50 racing cars that were assembled at Schübel in Germany.